Meet Our Crew
Since 1986 we have provided professional Home Inspections in central and the eastershore of Maryland. Our team of seasoned inspectors has performed more than 30,000 Home Inspections on everything from simple cottages to city row houses to multi home waterfront estates.
When you're ready to make one of the biggest decisions you ever will, you'd better have all the variables. You'll want a veteran Home Inspector in your corner. Let one of our licensed experts help you.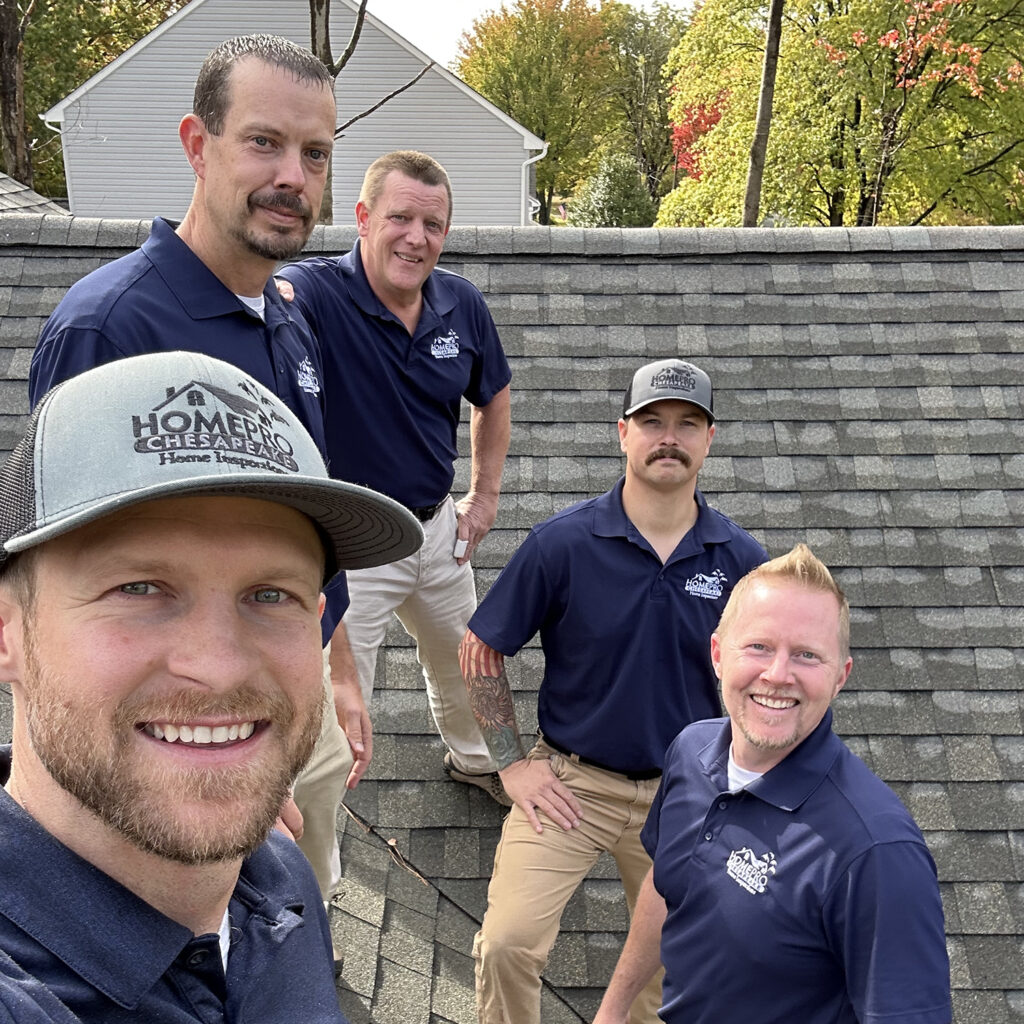 Bobby Davidson
Bobby is the president of HomePro, taking over for Jake Vandergrift in 2016. He joined Homepro in early 2010 coming out of the building and construction industry and his wife Brooks have four children. Eliza Jane and Emma Jo, a rowdy boy named "Bo" and then Dolly the youngest girl. Bobby's background in construction and electrical work, as well as being the son of a builder, have made him an expert home inspector. His vast knowledge of every aspect of a home's construction and maintenance needs allows him to answer most questions a buyer may have. He has multiple real estate agents in his family and knows the importance of good communication. You are sure to have a good, relational and thorough home inspection experience with Bobby!
Experience / Education
MD Home Inspector License #31062
Licenced home improvement contractor MHIC #115109
Member of Inter NACHI
"AHIT" Home Inspector Training Certified (80 hours)
Up to date on Maryland Home inspectors continuing education
Maryland Lead Paint training. Card #61084
James Madison University 2005-2007
Massanutten Technical School 2007-2008 including:

Electricity 1 (AC/DC theory)
Electricity 2 (Residential)
Motor Controls

Residential Electrician: 6 years: service and new construction
Remodeling and management for family company Davidson Development when needed
Designed and built custom house in 2015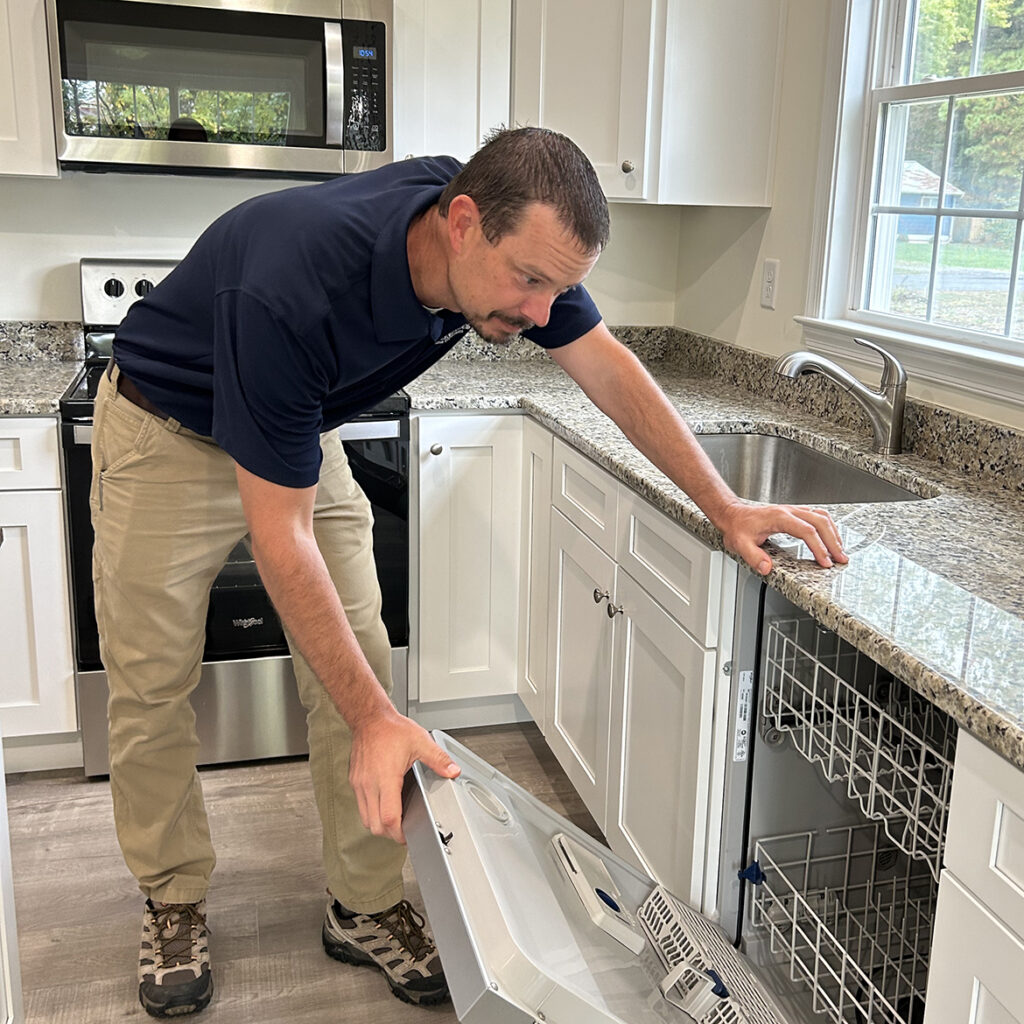 Cory Inman
Cory moved to Maryland from Ohio in 2005 and lives with his wife Kelly and two children Hanna and Parker. When not spending time with family or attending one of the kids' many extracurricular activities, you can find him on the water fishing, in the field hunting, or possibly on the golf course. Cory spent 13 years in operations management leading hundreds of employees including multiple maintenance and contracting teams. With a number of carpenters in his family and his own time in construction, he not only understands the dynamics of a home but the importance of educating, communicating, and relationships during every inspection.
Experience / Education
MD Home Inspector License #32951
"AHIT" Home Inspector Training Certified (80 hours)
60+ hrs Continuing Education Classes YTD
Member of Inter NACHI
Business Degree Bowling Green State University 2003
13 years Operations Manager with Fortune 500 Companies
Many years experience in remodeling and maintenance
Inspection experience with residential, multi-family and commercial properties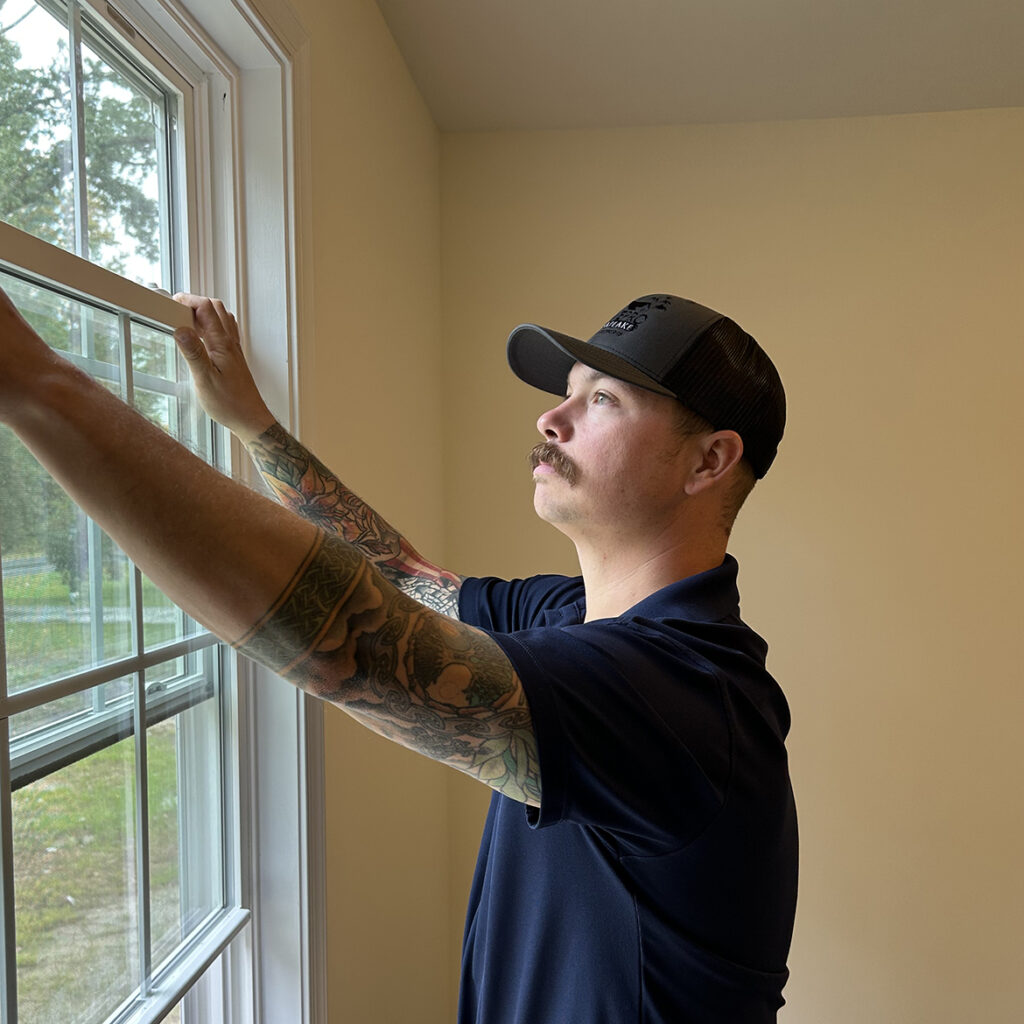 Danny Cowan
Danny came from a construction background and has 15 years experience in the trade. Born and raised in Deale, Maryland he started young with his father remodeling, repairing, and building homes. He is married to his highschool sweetheart Jamie, and they have 2 children, Hannah and Flynn. Danny is also a Fire Lieutenant in the Annapolis Fire Department where he is the Talyor Avenue Fire Inspection Coordinator. He has vast knowledge in many aspects of home building and has also done repairs after home inspections. He is thorough and knows the importance of understanding your home. He believes buying a home is likely one of the biggest investments of your life, knowing the "ins and outs" of your new home can be extremely valuable.
Experience / Education
MD Home Inspector License #33581
Self employed freelance construction (including working under companies below) (2003 – 2019)
Residential electric, plumbing, carpentry, masonry, siding, roofing and marine construction.
Assisted in building 2 homes and rehabbing another for free for victims of Hurricane Isabel (2003, 2004)
Peel Properties (2010 – 2019)
Rebuilding piers and bulkheads, commercial construction, home repairs and remodeling.
CEM construction (2012)
Carpentry and siding.
Fire Lieutenant City of Annapolis (2017 – present)
Fire Fighter (2003 – 2017)
Certified Fire Inspector (MFRI,NFA)(2014 – present)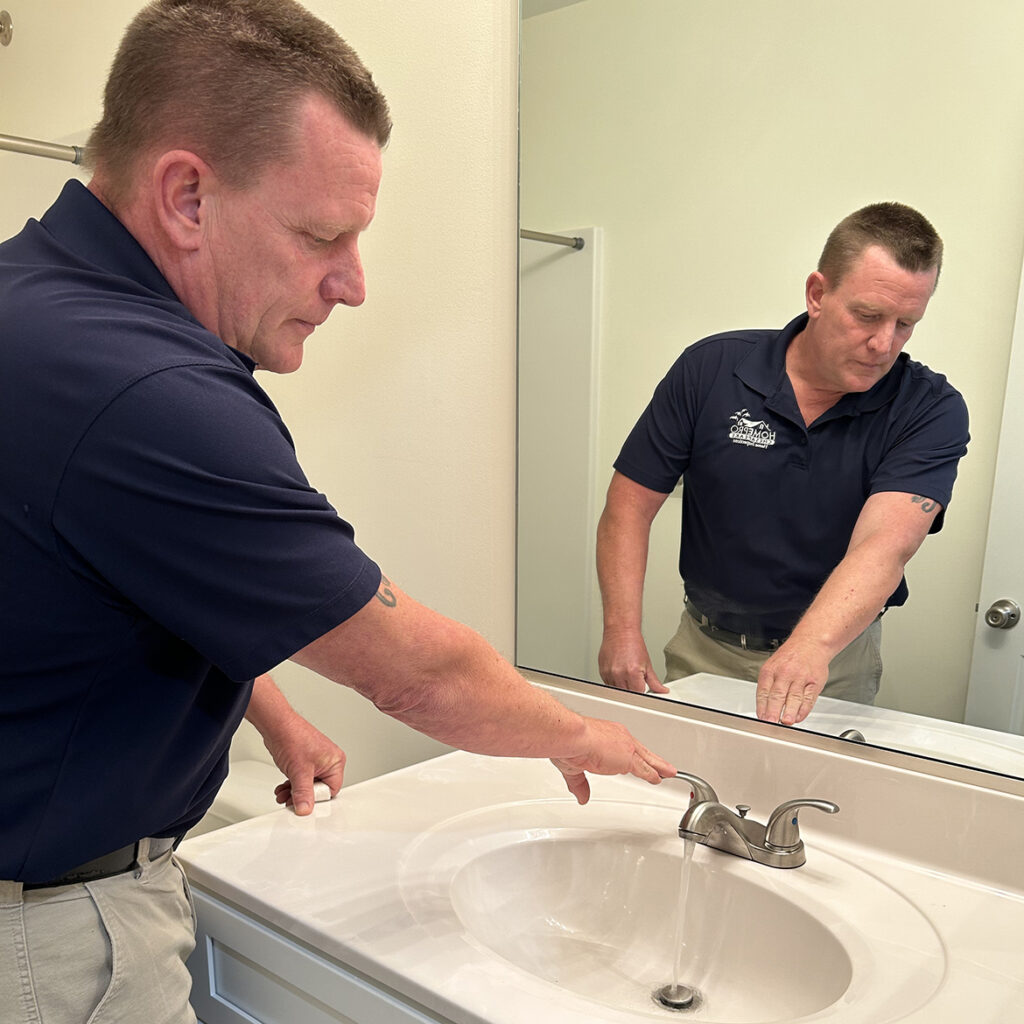 Todd Powers
Todd was born and raised in Maryland and now resides on the eastern shore with his wife Janet of 32 years they have 3 children and two grandchildren. After working in construction and managing an auto repair business, Todd joined the police department and retired after 21 years. Todd enjoys fishing and boating on the Chesapeake Bay and spending time with his family. After retiring from the police force, he decided to pursue something he has an interest in and decided to train to be a home inspector. Todd has always been the "go to" for friends and family for home repairs and remodeling. He has remodeled bathrooms, kitchens, built decks, flooring, plumbing and electrical and is comfortable with the inner workings of a home.
Experience / Education
MD Home Inspectors License #33602
"AHIT"Home Inspector Training Certified
Additional "AHIT" Web Based Training 80hrs.
Member of Inter NACHI
AARST/NRPP Advanced Radon Measurement Training 16hrs.
Inter NACHI Mold Inspection Training 12 hrs.
Anne Arundel Co. Community College Criminal Justice
Tri-Del Construction Residential and Commercial 3 Years
Managed Automotive Repair Business 6 years
Law enforcement 21 years "Retired"
Volunteer for Christmas in April rehabilitation of homes
Many years of investment property remodeling and home improvements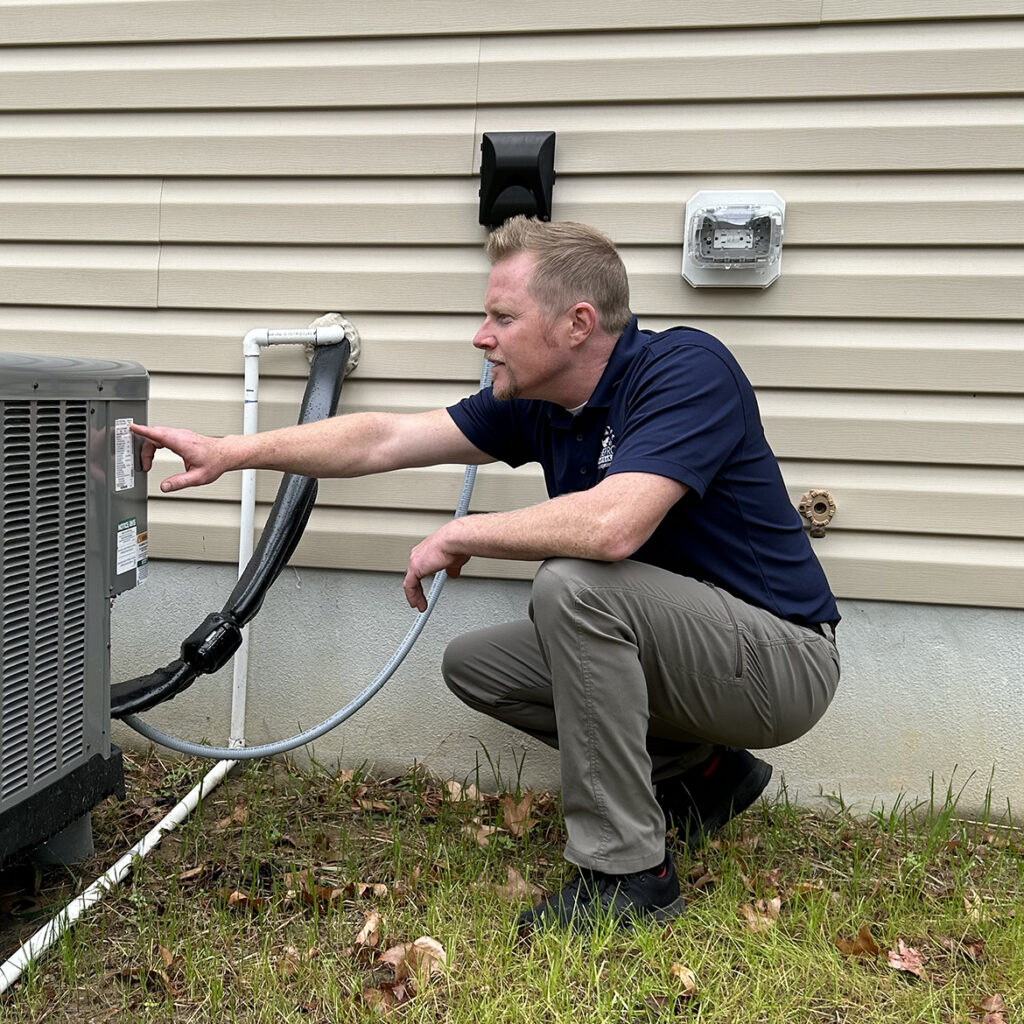 Ryan Malvey
Ryan grew up in Eastport moving to Kent Island in 1992 and knows HomePro's core area very well. Ryan and his wife Claire have lived in Queenstown since 2008 joined by their son Rhys in July of 2017. He has been in the building and home improvement field for more than 15 years. Ryan became a home inspector after spending over a decade at WINCHESTER CONSTRUCTION which is one of the most esteemed contractors and builders in the area. Ryan has a depth of knowledge from his hands on carpentry and general construction managing experience on some of the most expensive and detailed homes in the Maryland and DC area.
Experience / Education
Carpenter for Gildea Properties (2004-2005)
Carpenter for Landmark Builders (1.5 years, 2005-2007)
Carpenter, supervisor and project manager for Winchester Construction (2007-2020)
Owner and carpenter of Rangus Inc. (2020-Present)
ICA 72hr Home Inspector Training class with 8 additional hours on drones, solar systems, and geothermal (2020)
Jake Vandergrift: Retired founder of the company
Give HomePro Chesapeake Home Inspections in Annapolis, MD a call today to learn more about our home inspections and other services. We look forward to working with you soon.